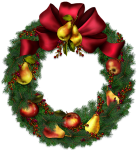 ​
So i wanted to drop a note here for everyone. with over a 1000 members the number of bounced emails are quiet large. over 400 currently. So that we are not spamming the net. We will be moving inactive members into a new User Group. Currently Yserbius Inactive. If a member hasn't logged in at all in 2018 then the account has been moved to a new usergroup. If you haven't logged in this year, please do so now and let me know to make your account back to a active status to receive the best rewards.
This usergroup still have all privileges as a registered member, with the exception we will not be sending emails to that group any longer. We have only to assume they cannot log in, or haven't the time.
Current active members now will likewise be moved into a different group. Yserbius - Silver Members in this group will find a nice little gift in their inventory when the game goes live in 2019. As a way to show our appreciation.
We hope this will encourage everyone to continue to support us and keep their fingers crossed for us. Please keep throwing those ideas and story lines our way. we will be using some of them without a doubt.
Winners of our Trivia contest will have their name immortalized in game at some point in the future. So be looking out for upcoming trivia challenges.
Starting weekly we will be posting on the forums a state of the website message for your viewing pleasure. If you have any ideas to contribute or tales from other realms. we would like to hear them. send them off to me via in game message service.
Thanks all
Happy Holidays 2018
Slohand & Yserbius.Org