Hi friends! I'm pleased to announce that my remake of The Shadow of Yserbius is ready to play! You can download the client, which runs on Windows and MacOS, from
https://www.medievalands.com.
If you have any questions, or run into any bugs, please post here. This is a multiplayer game, so I hope to see you all on-line!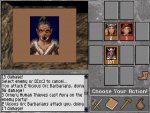 Last edited: